View this email in your browser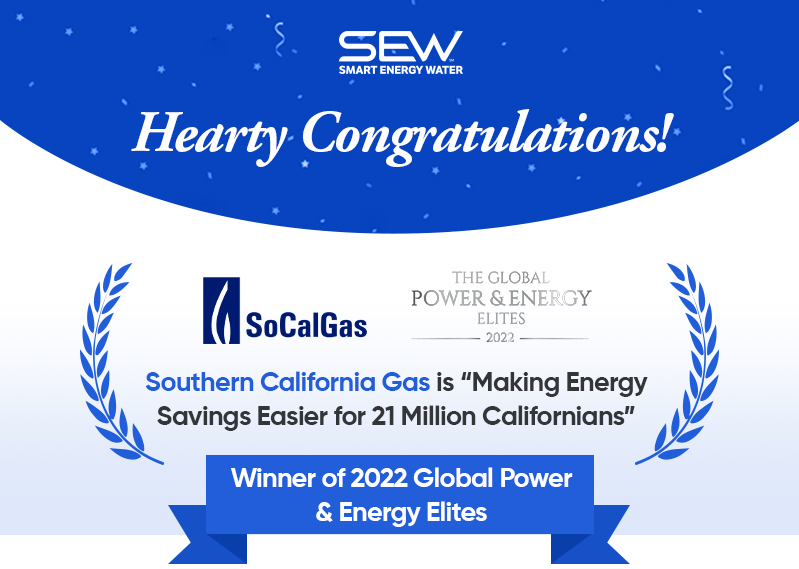 We are thrilled to announce that Southern California Gas has won the Global Power and Energy Elites 2022 Award for their Ways to Save digital platform.
The industry award recognizes those projects that are setting the benchmarks in their regions and/or globally, and celebrate those at the forefront of innovation. The award win under the Data & Analytics category highlights how the SCM implementation for SoCalGas is helping the energy provider to collect, handle, analyze, share, protect and optimize data, leading to improvements in actionable intelligence, data-driven decision making and making energy savings easier for millions.
Southern California Gas Company (SoCalGas) is the United States' largest natural gas utility, serving more than 21 million consumers and is uniquely positioned to contribute to the clean energy future of California – and the nation.
"The implementation of the new Ways to Save tool was one step ahead in the move towards a digitized future."
In commitment to providing world-class service, the utility leveraged SAP Self Service Accelerator (SSA) by SEW, branded as the Ways to Save energy-saving tool. With this, SoCalGas is anticipating customers' unique needs proactively and delivering superior experiences. They are innovating with speed and at scale, with the mission to promote sustainable energy usage.

We congratulate clients, partners, and SEW teams on receiving this prestigious award.
The recognition is a testimony to the capabilities of our digital platforms and how by developing innovative state-of-the-art solutions, we are building a sustainable digital future.